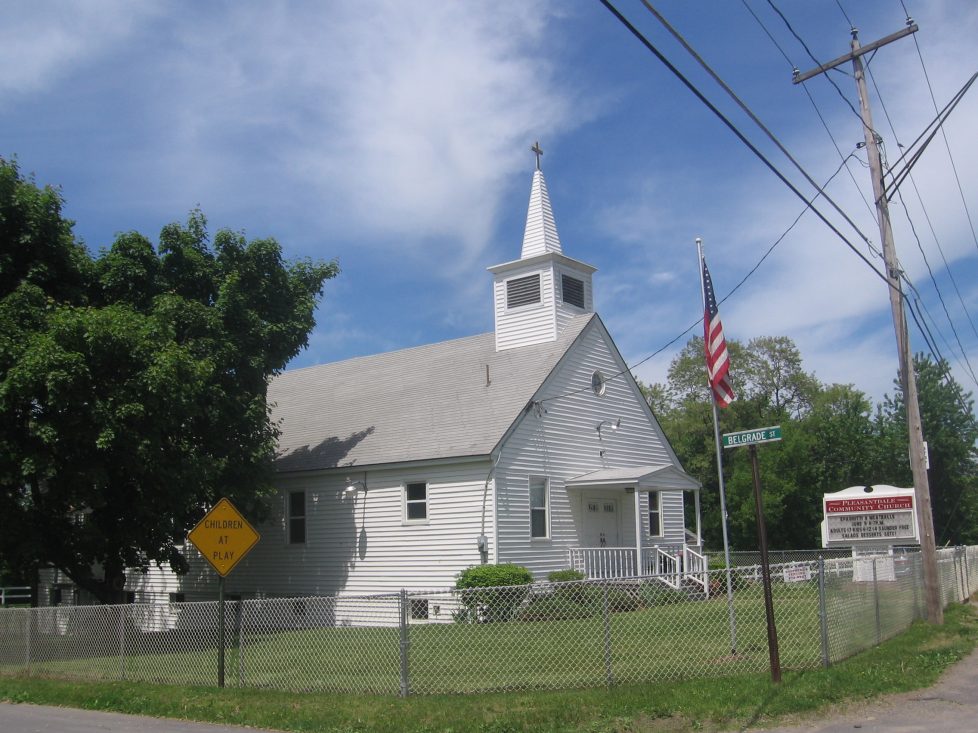 Welcome to
Pleasantdale Community Church

North Troy, NY 12182



Located at 155 New Turnpike Road in Troy NY, we are a small, loving family of Bible believers led by Pastor Tyrone Lynch.  All are invited to visit our Sunday service and hear what God has for each individual listener, as His Word goes forth to accomplish His perfect will in our lives.  We know you will be blessed as you worship in God's abiding love.

Weekly Schedule:    
                                  
Sunday Service - NOTE:  Because of damages suffered by a recent water line break all services will be postponed until further notice while our building undergoes the needed repairs.  Updates will be posted as needed.  We know that God's hand is at work in this process, and that He has great things planned for our church and it's ministry.  Thank you for visiting our site.

Sunday: Bible Study - In recess

Corporate Prayer Meetings - (Currently in recess)